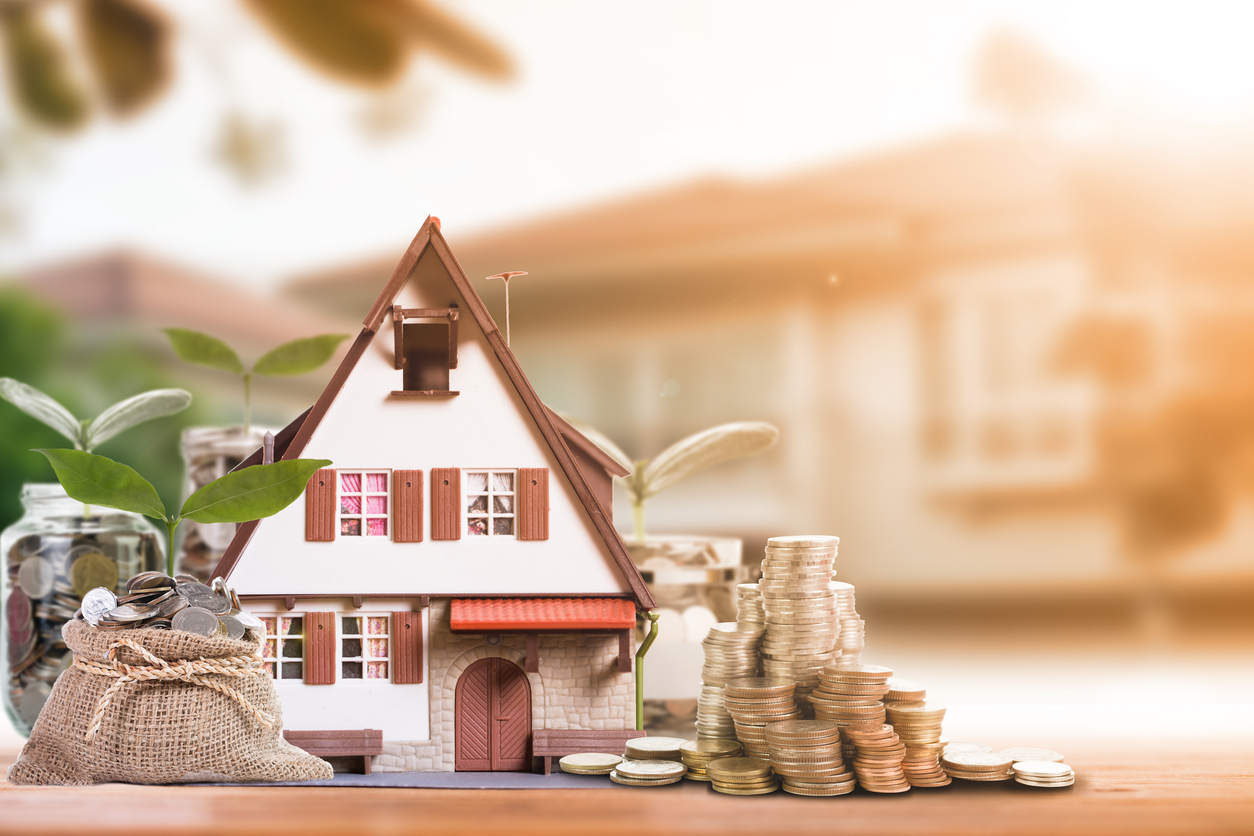 It's true, certain parts of our market are cooling off. We are seeing fewer multiple offers, fewer bidding wars, and fewer inspection concessions.
However, homes that are priced right and in great condition are selling, and in many cases, selling quickly.
As buyers feel the market cool a bit, it may cause them to want to wait. They sometimes feel like it's a better choice to 'wait and see what happens.'
The reality is, there is a real cost to waiting given two specific facts.
1. Interest rates will continue to rise
2. Prices will continue to rise
Interest rates are a little more than 0.5% higher than a year ago and experts predict them to be another 0.5% higher by this time next year.
Prices have been appreciating at roughly 10% per year for the last four years. Based on the numbers, we see that appreciation could be 5% per year for the next two years.
So, let's look at a house priced at $450,000 today. If prices go up "only" 5% for the next 12 months, that home will cost $22,500 more in a year.
And, if rates go up another half percent, the monthly payment will be $206 higher. That's an 11% increase!
In an environment of rising prices and rising rates, there is a real cost to "wait and see."
Posted on September 13, 2018 at 5:22 pm
John Taylor
Category:
Mortgages
Entering into debt is a concept I grew up diametrically opposed to. I was raised, like many with frugal family members, to understand that anything you couldn't pay for on the spot was something you couldn't afford. But as we age we learn the pathway to financial growth requires a commitment beyond what many of us can deliver up front. Building and stabilizing wealth is, for many families, tied to home ownership. To reach that initial threshold, most aspiring homeowners will need to apply for a mortgage loan. That process can be daunting, but the long-term rewards of securing your home are worth it.
Step One – Break down your budget
A major financial decision like this can't be made lightly. Many experts recommend a 50-20-30 style plan for finances, particularly for first-time homeowners. That means 50% of your budget is committed to core, unavoidable, monthly expenses like rent, groceries, loan payments, utilities, insurance, etc. The 20% segment is savings, placed in reserve towards a general or specific future financial goal. The final 30% (at maximum) is left as a remainder for personal spending, however, is most desired. Once this is set, you're ready to evaluate the rate at which you can repay your loan and adjust accordingly.
Step Two – Take the time to get it right
It's exciting to be in a position to purchase your first home, but if you find the right spot and realize the funds aren't there yet it can be a huge disappointment. That's what makes seeking pre-approval for a loan a must – particularly if it's your first time. Having your credit in order, along with all key financial documentation (bank statements, tax returns, debt copies, prior records of significant ownership). If your credit isn't in a great place, it's likely worth taking the time to amend it before applying for your mortgage loan. When you earn lower interest rates and more manageable monthly payments you'll be thankful for your prudence.
Step Three – The bigger the down payment the better
It's rare that first-time homebuyers have significant cash on hand, but whatever you can muster makes a difference. Typically, the greater a down payment you can muster, the lower your subsequent interest rates will be. For many, there's only so much that's tenable as a bulk sum up front, of course. If that fits your situation, seeking a loan insured by the Federal Housing Administration (FHA) can earn you a healthy loan for a down payment of just 3.5% of your home's total value. To calculate the limitations of your target home's loan options, you can input your information on the Department of Housing and Urban Development (HUD) website here.
Step Four – Stick to the plan!
After all the effort you'll go through to secure a mortgage loan, you've earned the home it's helped you purchase. That loan, like any loan, is contingent on your continued monthly payments. It can feel daunting and dispiriting after a time to continually be paying for a home you're already living in, but maintaining your financial balance is vital. You'll never be able to predict every expense that comes up but maintaining your budget towards paying off your mortgage loans will set you up to be more financially flexible in the future. Should you ever hope to purchase a second home or other major investments requiring of loans, having a record of consistent mortgage loan payment can help you secure far more favorable interest rates in the future.
A mortgage loan, like any loan, is a major commitment, but entering into homeownership is a massive step towards financial stability and future life-planning. With proper patience and focus, you can get the loan you need at the rate you can afford.
New tax legislation was signed into law at the end of 2017, and it included some significant changes for homeowners. These changes took effect in 2018 and do not influence your 2017 taxes.  Here's a brief overview of this year's tax changes and how they may affect you*.
The amount of mortgage interest you can deduct has decreased.
Under the old law, taxpayers could deduct the interest they paid on a mortgage of up to $1 million. The new law reduces the mortgage interest deduction from $1 million to $750,000. These changes do not affect mortgages taken out before December 15, 2017.
The home equity loan deduction has changed.
The IRS states that, despite newly-enacted restrictions on home mortgages, taxpayers can often still deduct interest on a home equity loan, home equity line of credit (HELOC) or second mortgage, regardless of how the loan is labeled. The Tax Cuts and Jobs Act of 2017, enacted December 22, suspends from 2018 until 2026 the deduction for interest paid on home equity loans and lines of credit, unless they are used to buy, build or substantially improve the taxpayer's home that secures the loan.
The property tax deduction is capped at $10,000.
Previously taxpayers could deduct all the state, local and foreign real estate taxes they paid with no cap on the amount. The new law limits the deduction for all state and local taxes – including income, sales, real estate, and personal property taxes – to $10,000.
The casualty loss deduction has been repealed.
Homeowners previously could deduct unreimbursed casualty, disaster and theft losses on their property. That deduction has been repealed, with an exception for losses on property located in a federally declared disaster area.
The capital gains exclusion remains unchanged.
Homeowners can continue to exclude up to $500,000 for joint filers or $250,000 for single filers for capital gains when selling their primary residence as long as they have lived in the home for two of the past five years. An earlier proposal would have increased that requirement to five out of the last eight years and phase out the exclusion for high-income households, but it was struck down. Find out more about 2018 tax reform.
How does tax reform affect your plans for buying or selling a home?
The changes in real estate related taxes may change your strategy. Contact your Windermere agent to learn more. If you need help finding an agent, we're happy to help.
*Please consult your tax advisor if you have any questions about how the new tax reform impacts you